Cutting Board Edges and Corners
Not sure what kind of edges or corners you need?
The main thing you need to look at is your current commercial kitchen equipment. Is there a place to insert the cutting board in your equipment? Does the board sit on top of your prep surface area?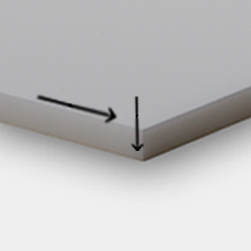 Standard Edge, Standard Corner
Straight edges and straight corners. Looks like most standard cutting boards.

Standard Edge, Rounded Corder
Rounded corners are nice for cutting boards that are handled multiple times a day and moved around. No more poking shins and hips. Great for commercial kitchens.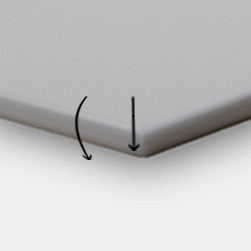 Rounded Edge, Standard Corner
Rounded edges are great if the board is a bit larger than the countertop. The board can stick out and rub against the body, so rounded edges can relieve the sharpness.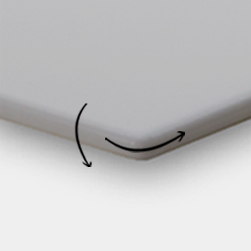 Rounded Edge, Rounded Corner
This is the real deal. Not only is it aesthetically pleasing, rounded edges and corners provide the most comfort for those who use cutting boards frequently. Easy to handle, and no pokes!